With technology advances and many DIY website builders available, it's tempting to put little monetary investment into building a website. But if not money, the investment comes from your time. Simpatico will not only design and setup a custom and tailored website to meet your needs, it can maintain it for you on a monthly plan.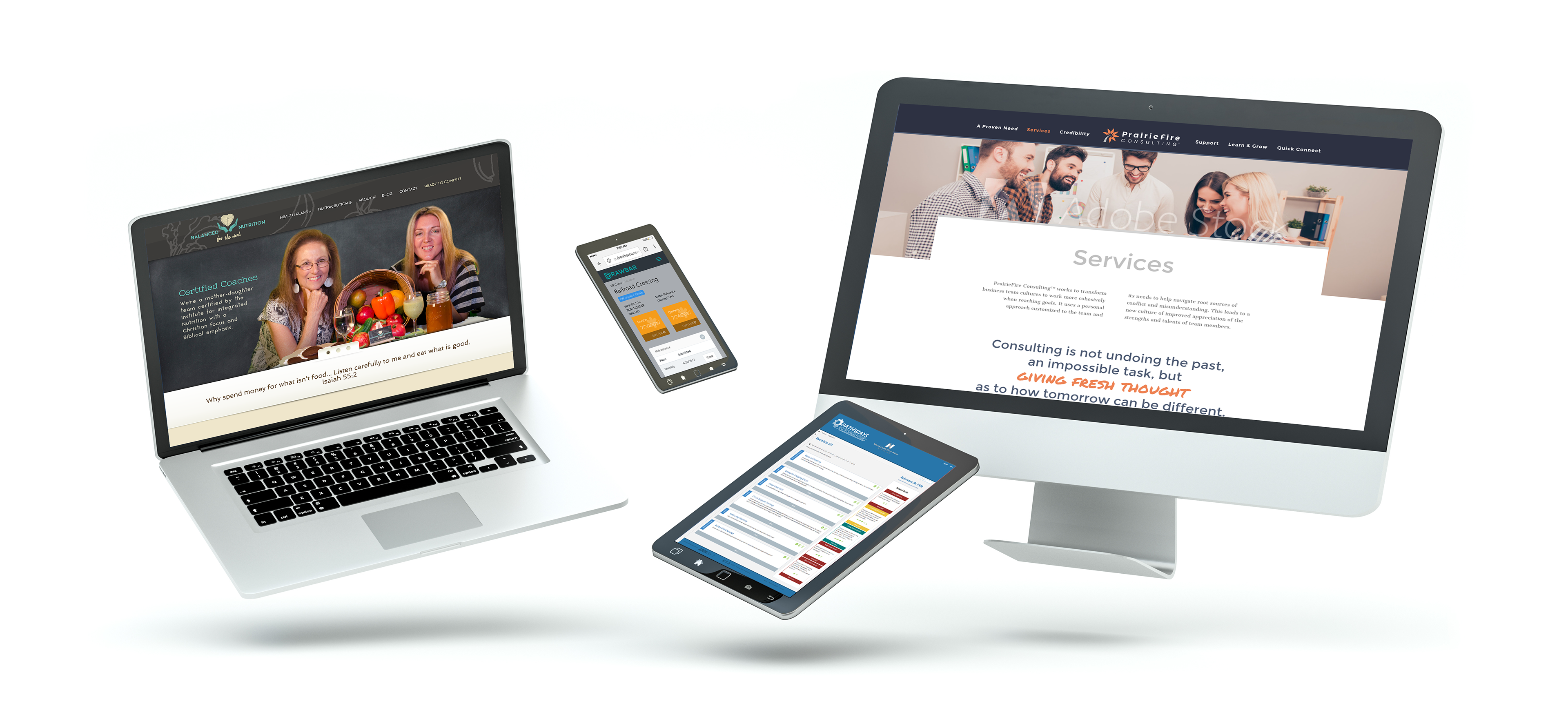 Background Research
Before building and designing a website, it's helpful to know more about the organization and it's audience. We walk through goals and strategy with you so the design and style is relevant, engaging with potential customers, and central to the organization's core message. This initial work leads to a reputable identity, accurate marketing and communication strategies, and strengthens the organization's brand with it's customers.
Audience Centered Design
The research is helpful for writing content, but also so the website has a user-centered design. This process is important because it ensures the audience connects with the organization's products and services. It markets to a potential customer's desire for the product/service in it's messaging, advertising and style of the site. With it tailored to appeal and reach out to the audience, it becomes more meaningful.
Launch the Site!
Combining the strategy and design direction with the user-centered design process, and organization's website is setup to catch the eye of it's target audience, speak to them in a personal and professional way, and connect their needs with the organization's products and services. These interactions brand the organization in the best positive light.
Monthly Maintenance
No time to keep the site updated? No problem! Simpatico by Designs has a maintenance package to keep the website core updated and safe from hackers and malicious content, to free you from posting new content, and a team of expert designers and coders available for almost any kind of change or update needed.

Simpatico Website Services
Simpatico by Designs offers a variety of digital services and website options:
- Responsive site (designed for desktop, table, and phone devices)
- Functionality additions (i.e. Calendar, e-Commerce shopping cart, Online Bookings, Forms, etc.)
- Guided content creation
- Monthly maintenance plans
- Payment plans (i.e. half up front/half at end, monthly options, etc.)
Site Hosting
Our trusted website hosting partner is Flywheel, who makes setting up and maintaining a site simple and easy. Here's some of what we offer:
- Managed Wordpress hosting
- Top performance speeds
- Nightly backups included
- Free simple SSL (secure site for transferring sensitive data, like credit cards)
- Hacker-free security included
- Malware protection and
fixes
included
- Expert support