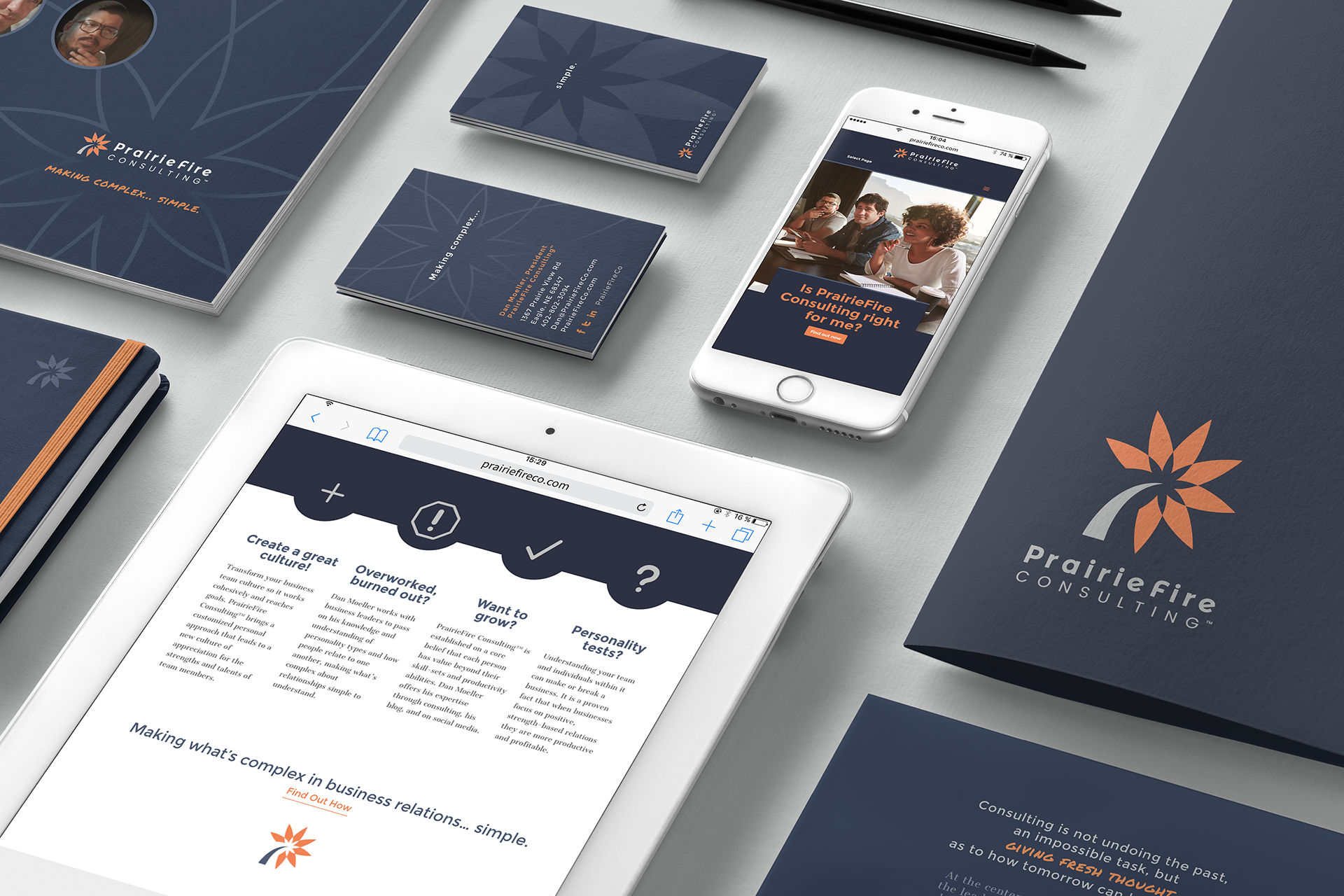 PrairieFire's identity targets professional business people who are frustrated in their working environments for various reasons, want to create a new and unique office culture, and who are interested in growing towards these goals. 
So the business brand connects their audience with a welcoming and personable organization focused on simple, clear, and caring instruction about business relations in a positive environment. 
PrairieFire's style reaches out to millennials and startups especially with their fresh and neat, yet professional designs.