Simpatico by Designs works with organizations to create their identity and brand based on goals, core messaging and the relationship with its audience.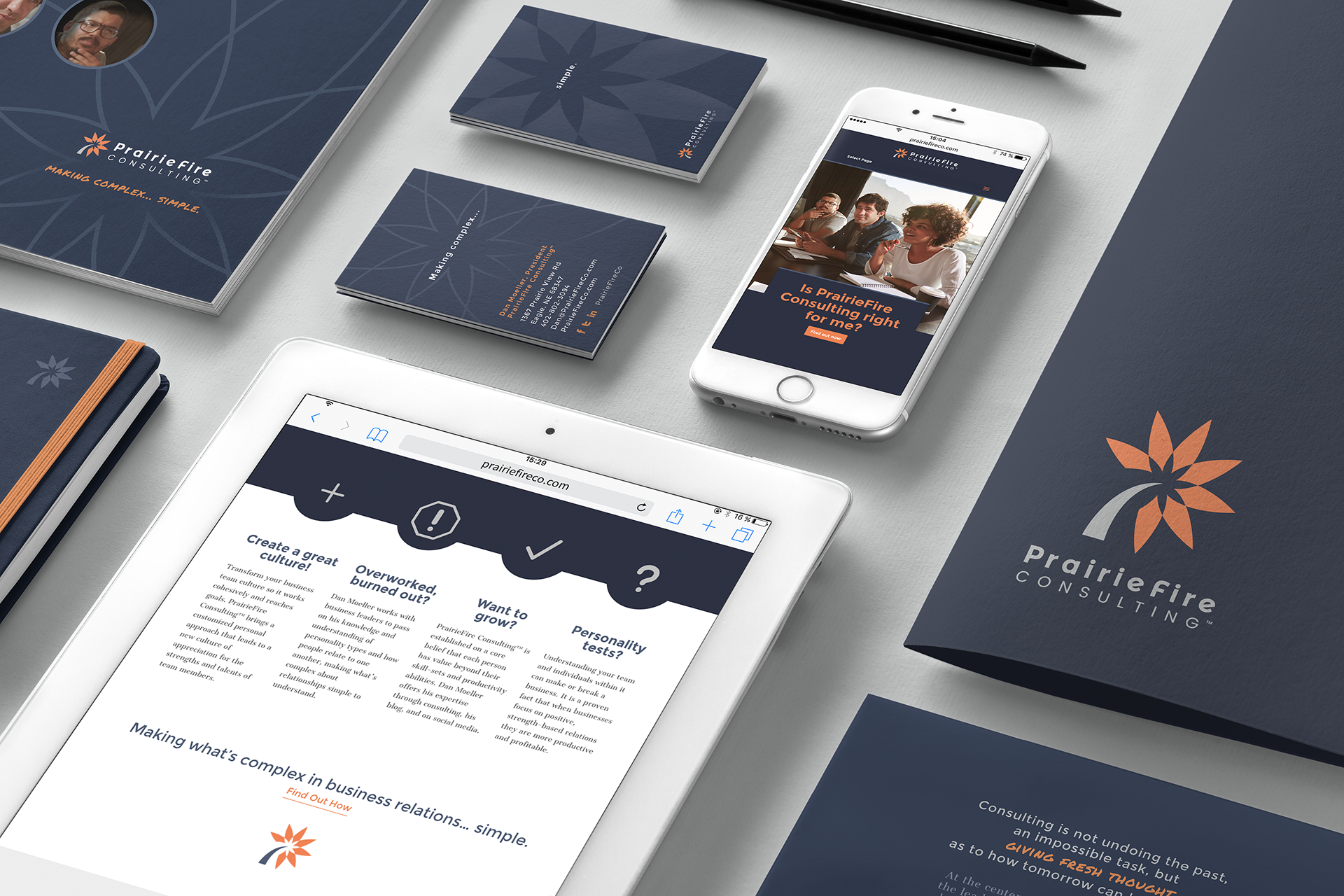 Why a designed organization identity?


Enhanced communication, marketing, and brand.


Relevant look and style for customer base.


+  Stronger Connection  + 
Stronger connection with customers.


Increased customer engagement.
Why choose Simpatico by Designs?
"Simpatico by Designs did a fantastic job creating a brand for my company. She listens and thinks through what is really needed for the project. Give Simpatico by Designs a try!"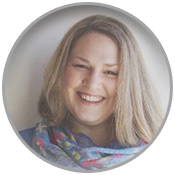 "Abbie is a true creative talent. She brings a fresh perspective to every project and provides timely, professional design options that meet and often exceed the client's expectations. Abbie's dedication to her craft makes her an absolute joy to work with."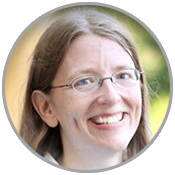 "Simpatico Design's created my business logo. They listened to what "look" I was trying to accomplish and delivered an outstanding product that I'm proud to show off. If you need a US based graphic design firm, I highly recommend checking out Simpatico!"
Jessica Brown
Owner, Automation Jungle
The Identity Process
We walk through goals and strategy with you so the design direction and style is relevant, engaging with potential customers, and central to your organization's core message. This initial work leads to a reputable identity, accurate marketing and communication strategies, and strengthens the organization's brand with it's customers when implemented.
1. Brief: Gather project and organization background.
Identify the scope of the project and its goals, target groups, context and background, competition, requirements, timeline, and deliverable details.
2. Discover: Get to know audience/customer base and set up goals.
The aim is at getting to know you, your organization and potential customers, and gaining a full understanding of the project by setting business, brand, and customer goals.
3. Define: Learn about product/service, put together the meaning and story behind the brand, and develop the user experience.
Focusing on the product/service through the business goal lens comes the communication strategy, while focusing on the organization's story through the brand goal lens comes the brand identity strategy, and focusing on the project layout/UI through the user goal lens comes the user experience.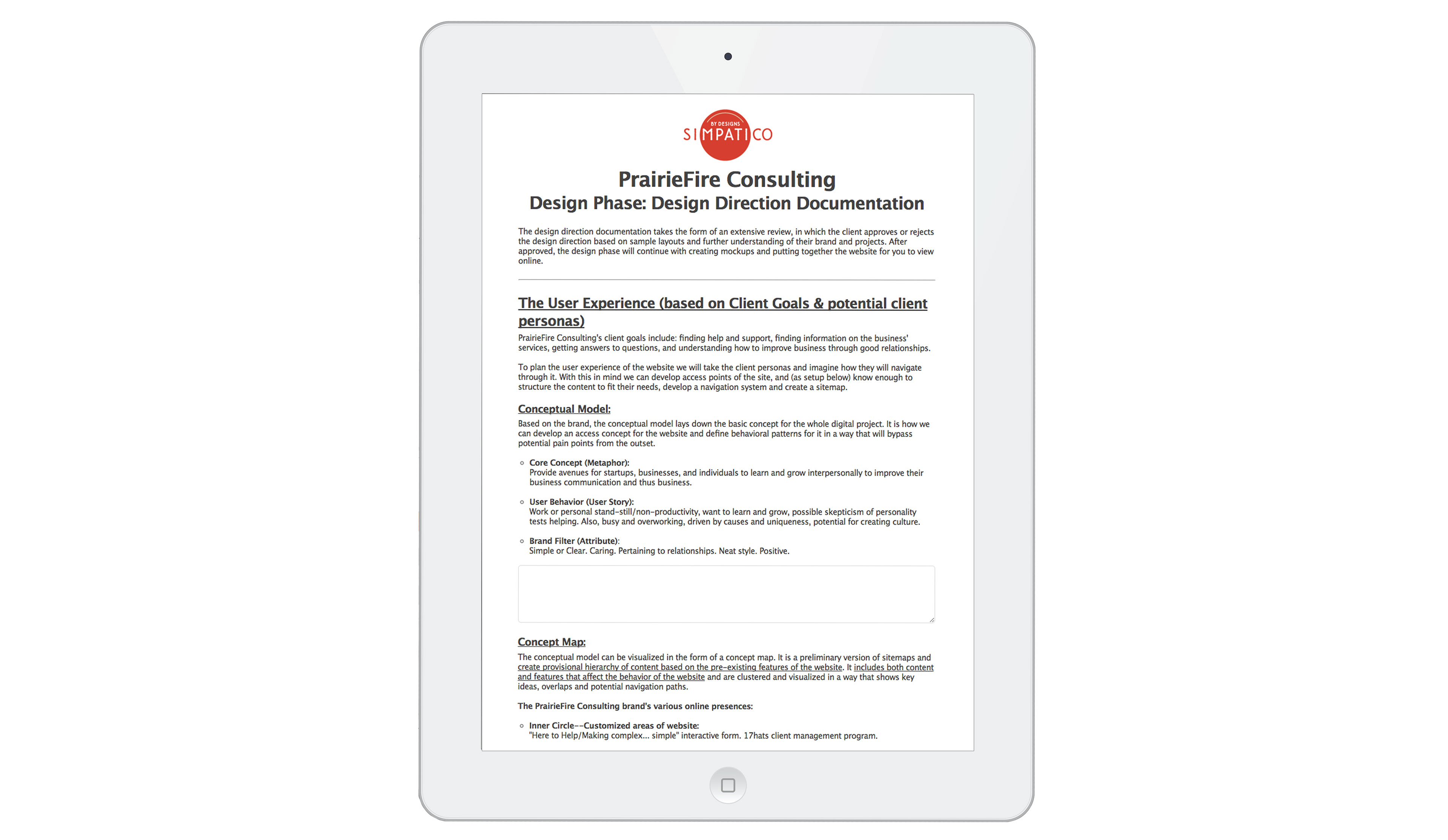 4. Design Direction: An extensive review of the project and its design direction for you to approve or reject.
Each defined strategy and experience is put together into a visual and documented review for you to see the overarching identity concept of your organization. If approved, we move into mockups and edits; if rejected, we try again.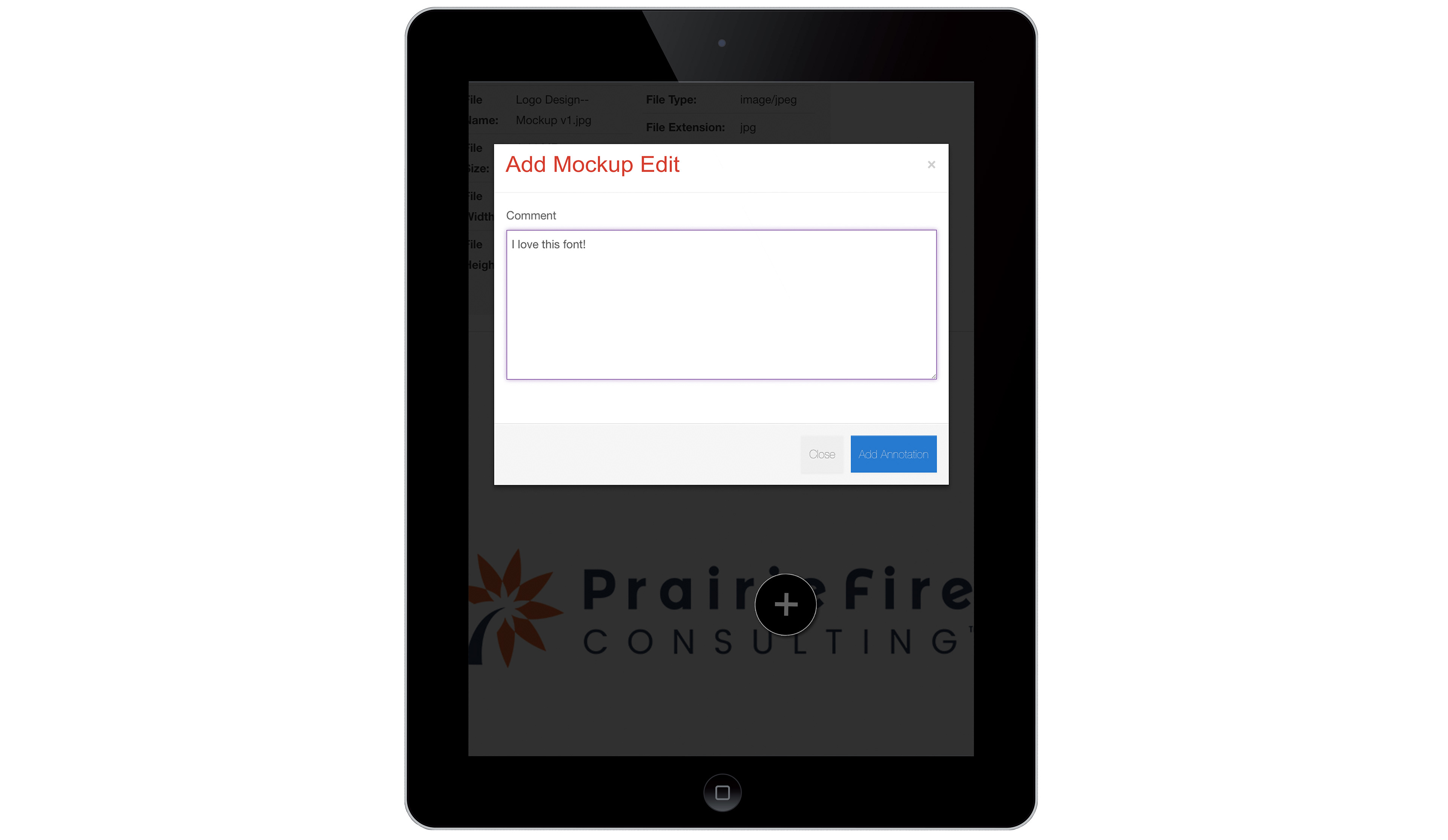 5. Mockups & Edits: The culmination of research, Q&As, and the project review, where you see your identity come together visually.
Here's the fun part. You get to see the real designs of the project and make edits to them that reflect the approved design direction.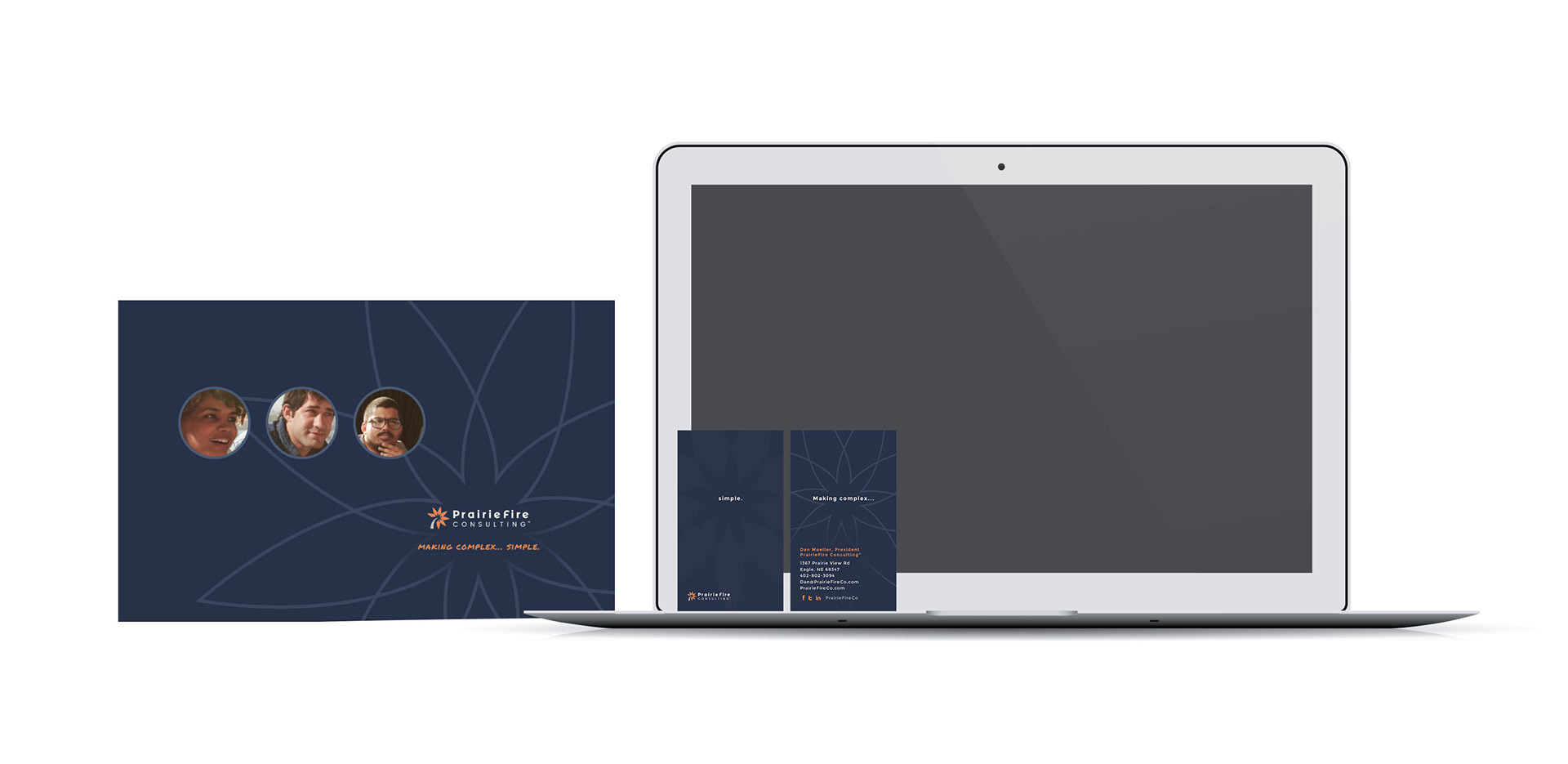 6. Print/Launch: You are delivered files ready for print, we have them printed for you, or your online project is launched.
adsf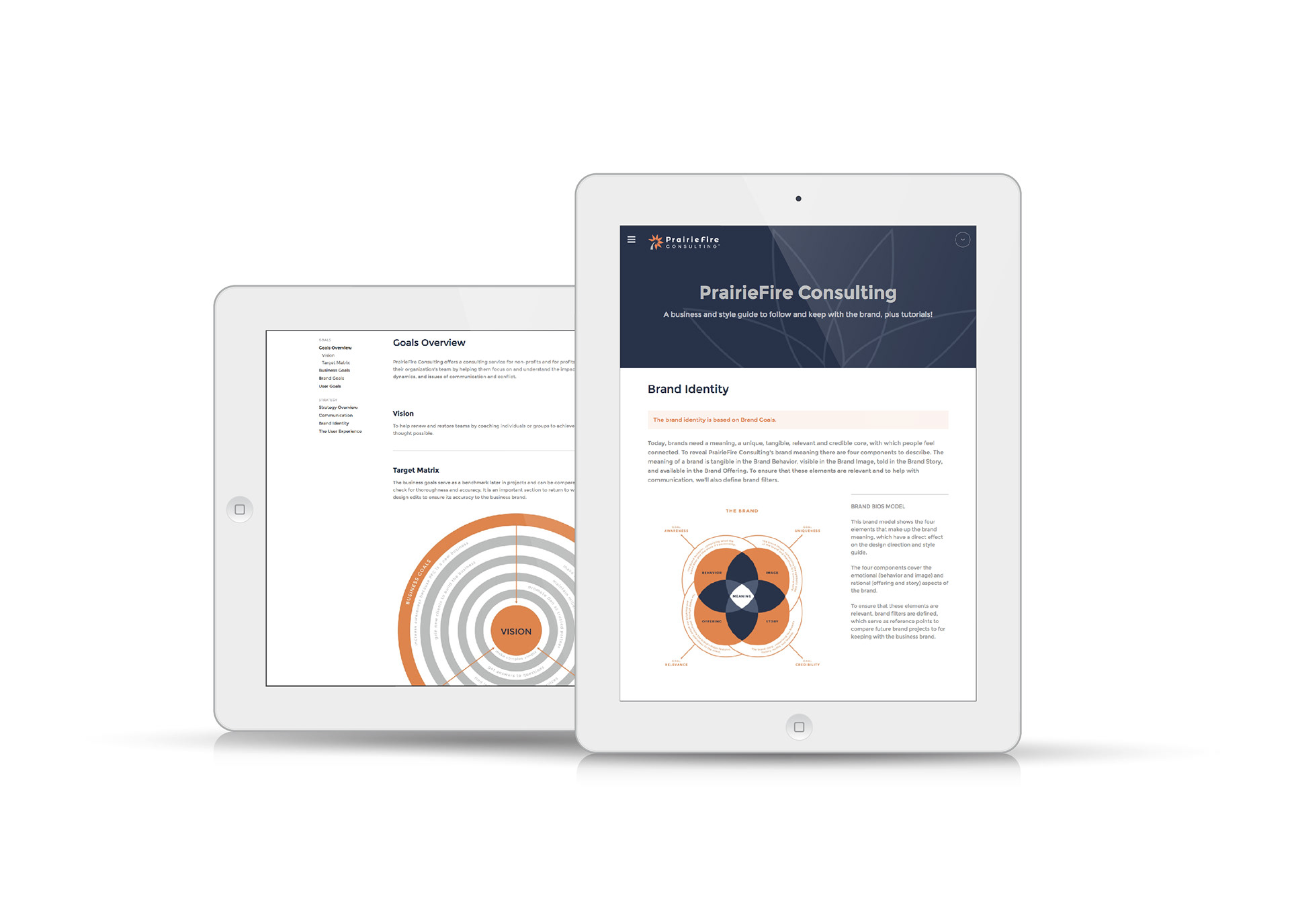 The Reference Guides:
Online, extensive guides that lay out the work we did, including the goals, strategy, research, design direction, and style guide for your reference.
We walk through goals and strategy with you so the design direction and style is relevant. Put together for future reference when creating and expanding your identity and brand.