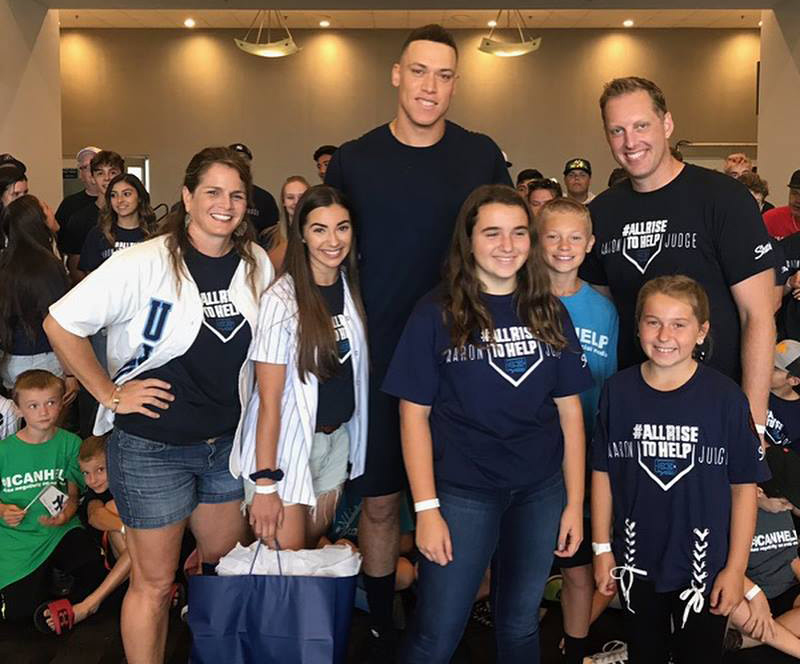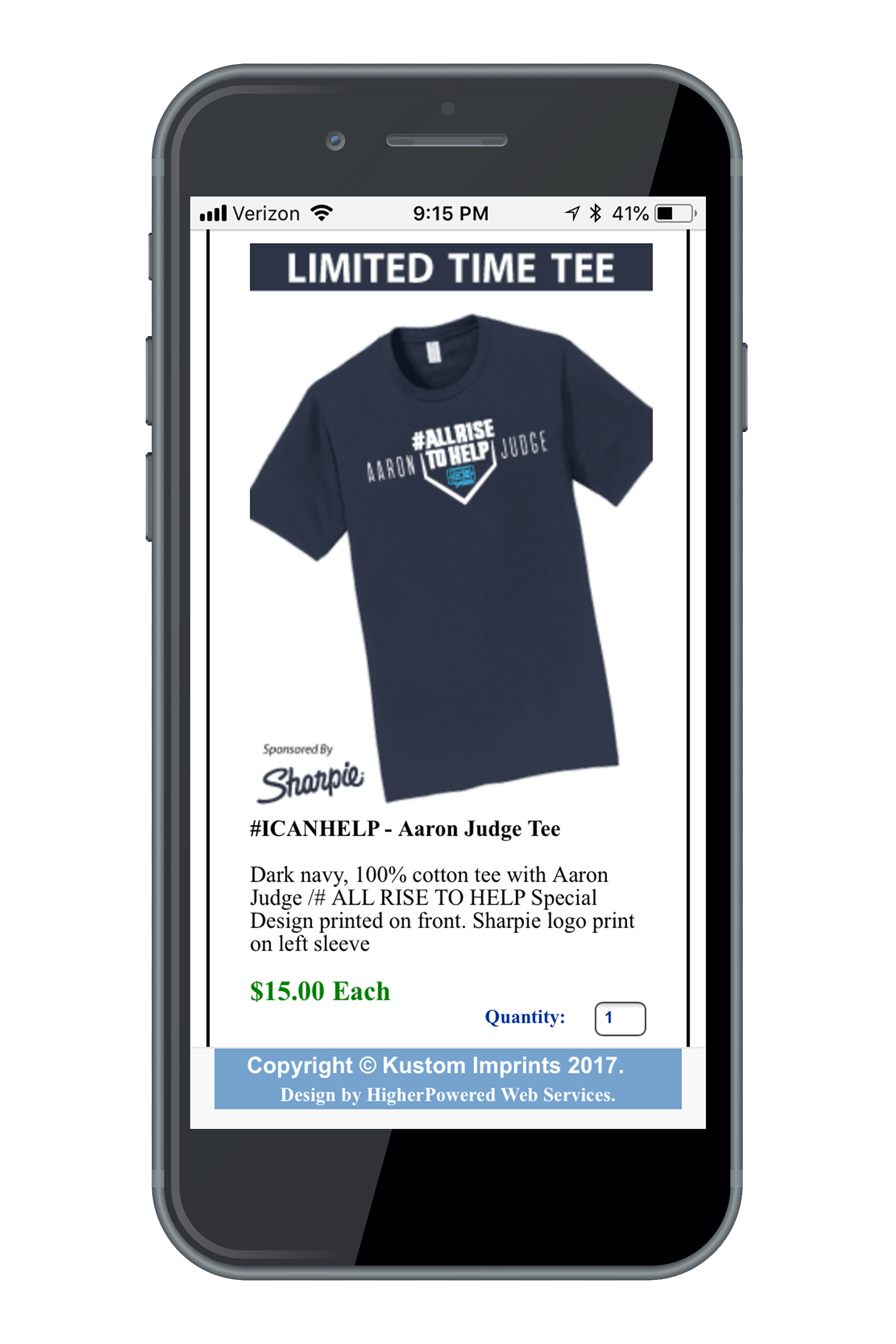 The #AllRiseToHelp campaign coincides with Sharpie's #uncapthepossibilities campaign, which highlights Judge with a limited edition signature pen pack, the proceeds going to #ICANHELP. Commemorating the event, the t-shirt highlights Sharpie on the left sleeve with their logo.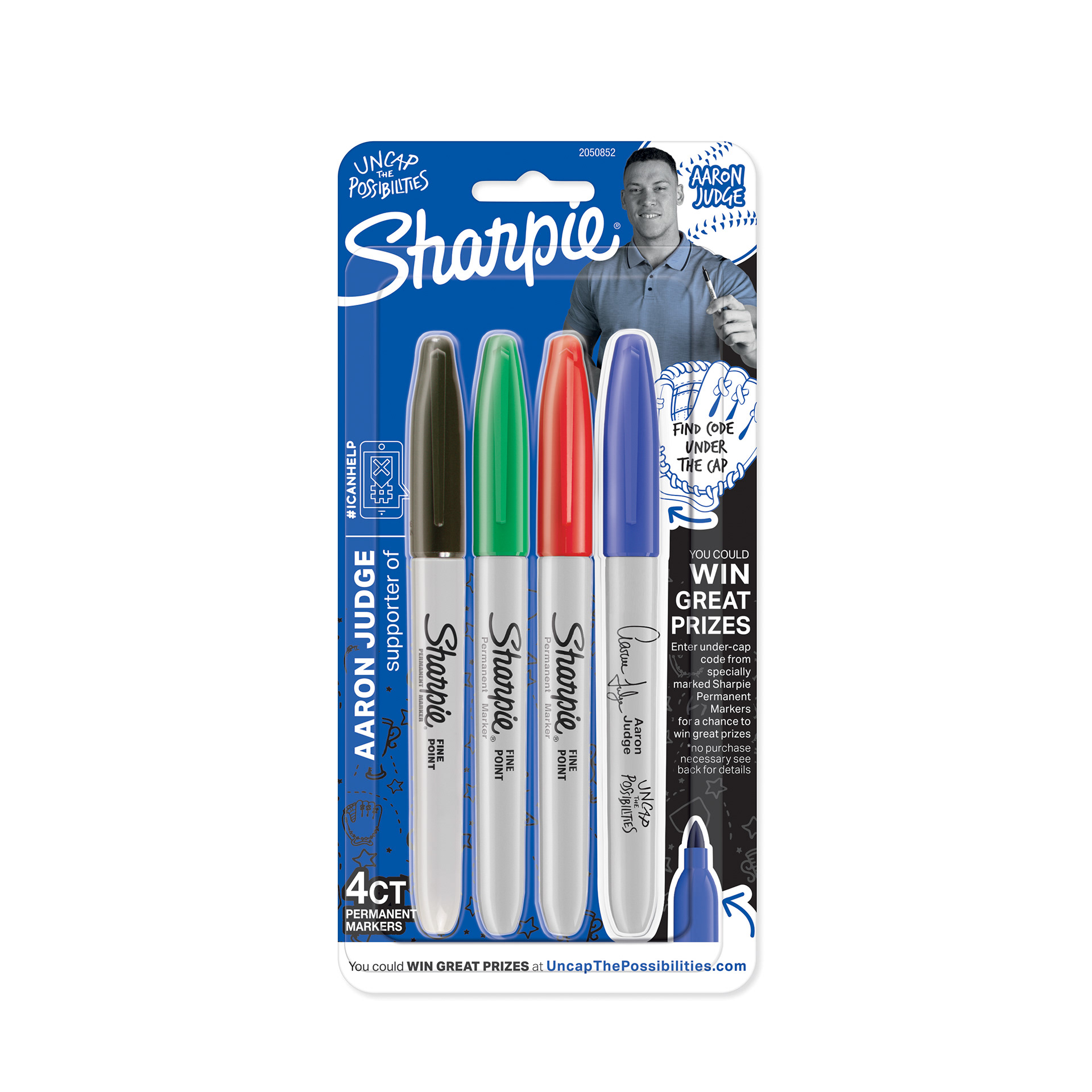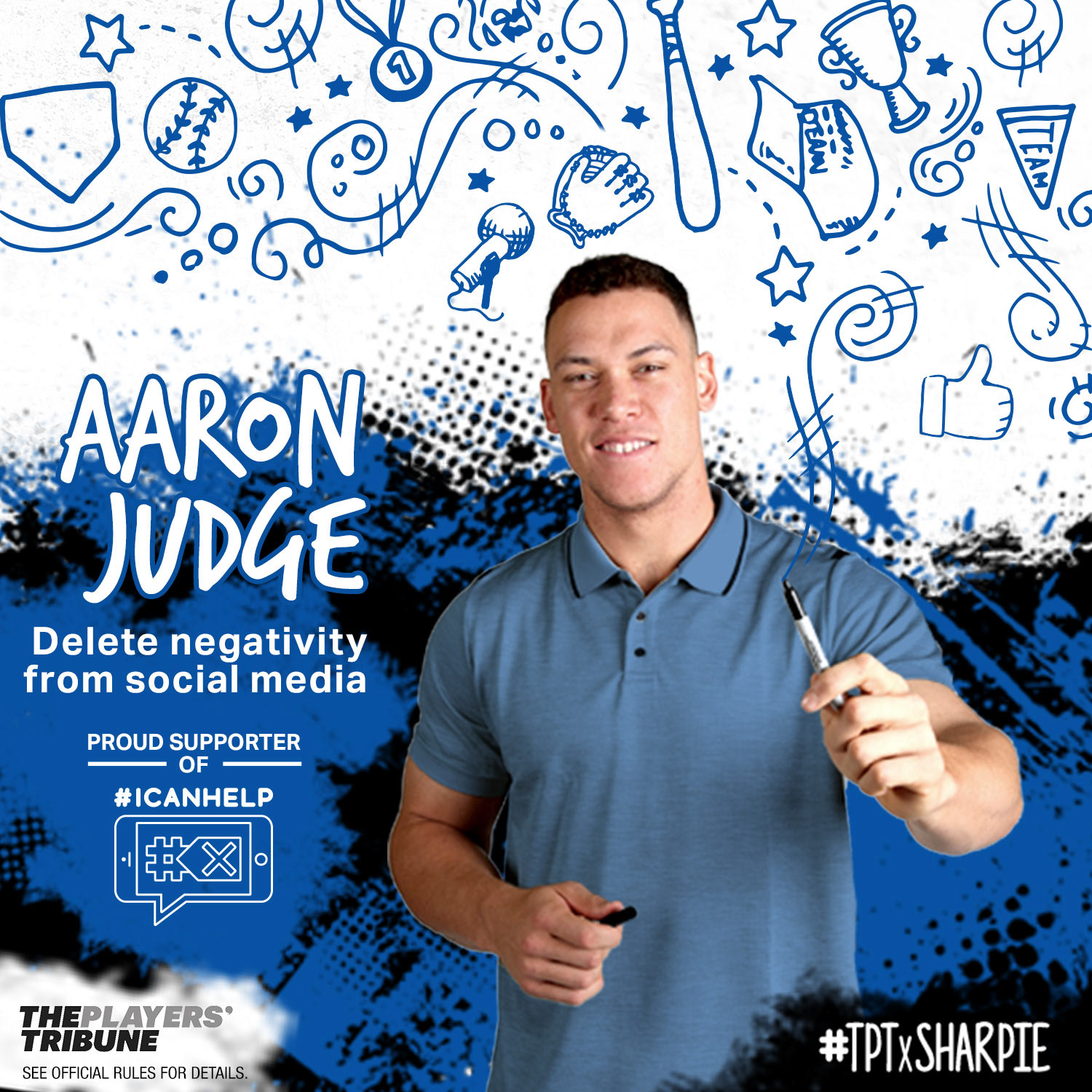 #uncapthepossibilities
TO DELETE ONLINE NEGATIVITY
When the baseball phenomenon isn't knocking it out of the park, Aaron goes to bat for #ICANHELP whose mission is to empower students to use social media positively.
For Aaron, Uncapping the Possibilities means "DRAWING OUTSIDE THE LINES THE WORLD PUTS YOU INTO, CREATING YOUR OWN LINES."
And that by drawing on kindness, respect and compassion, we can break the pattern of online negativity together.
Sharpie is proud to support Aaron Judge and the efforts of #ICANHELP to set positive change in motion. Because social media should be a positive and welcoming place for all of us to come together.


Simpatico by Designs did not design for or work with Sharpie or Aaron Judge.