Simpatico by Designs works with organizations to create their identity and brand based on goals, core messaging and the relationship with its audience.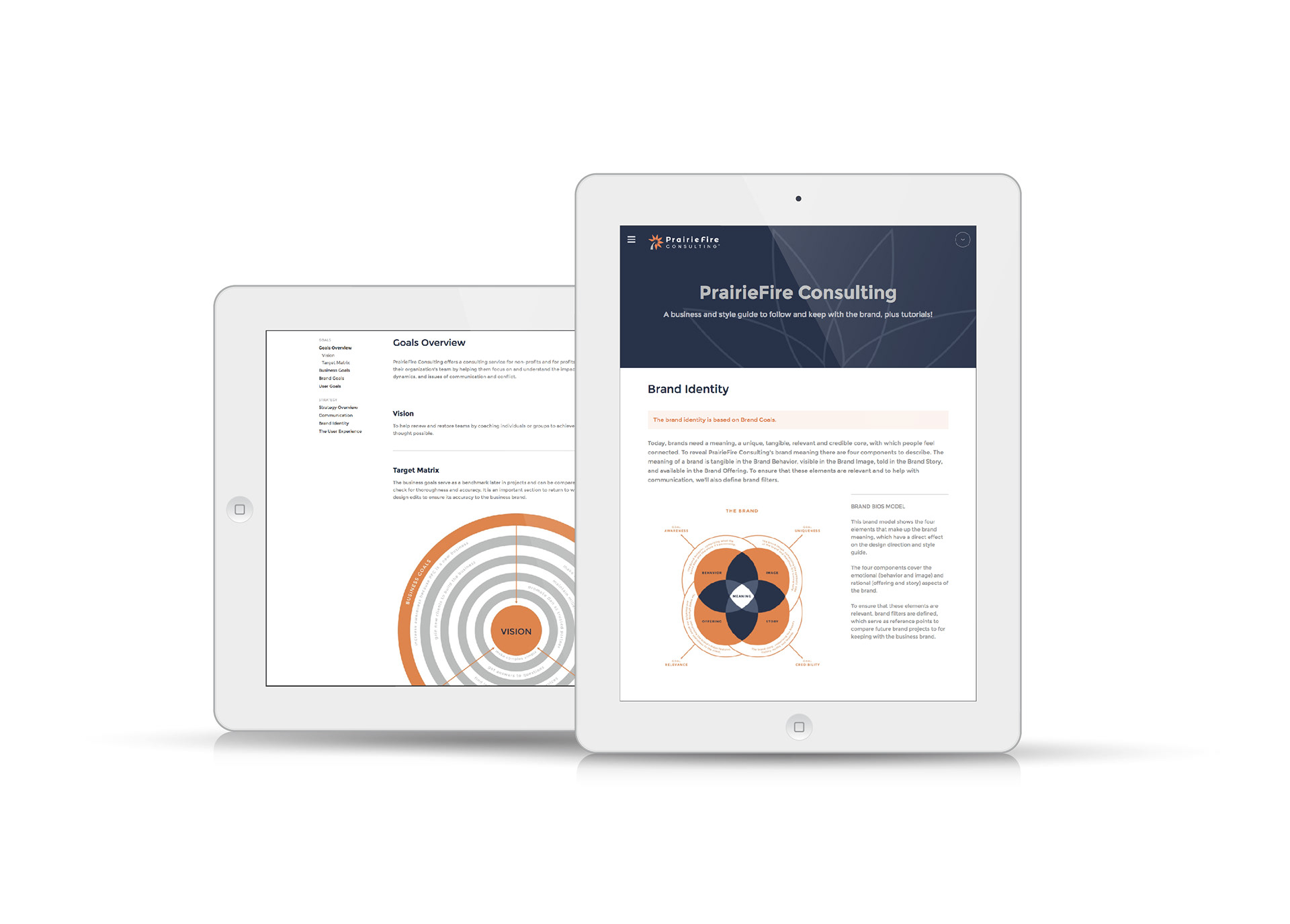 We walk through goals and strategy with you so the design direction and style is relevant, engaging with potential customers, and central to your organization's core message. This initial work leads to a reputable identity, accurate marketing and communication strategies, and strengthens the organization's brand with it's customers.

Why a designed organization identity?


Enhanced communication, marketing, and brand.


Relevant look and style for customer base.


+  Stronger Connection  + 
Stronger connection with customers.


Increased customer engagement.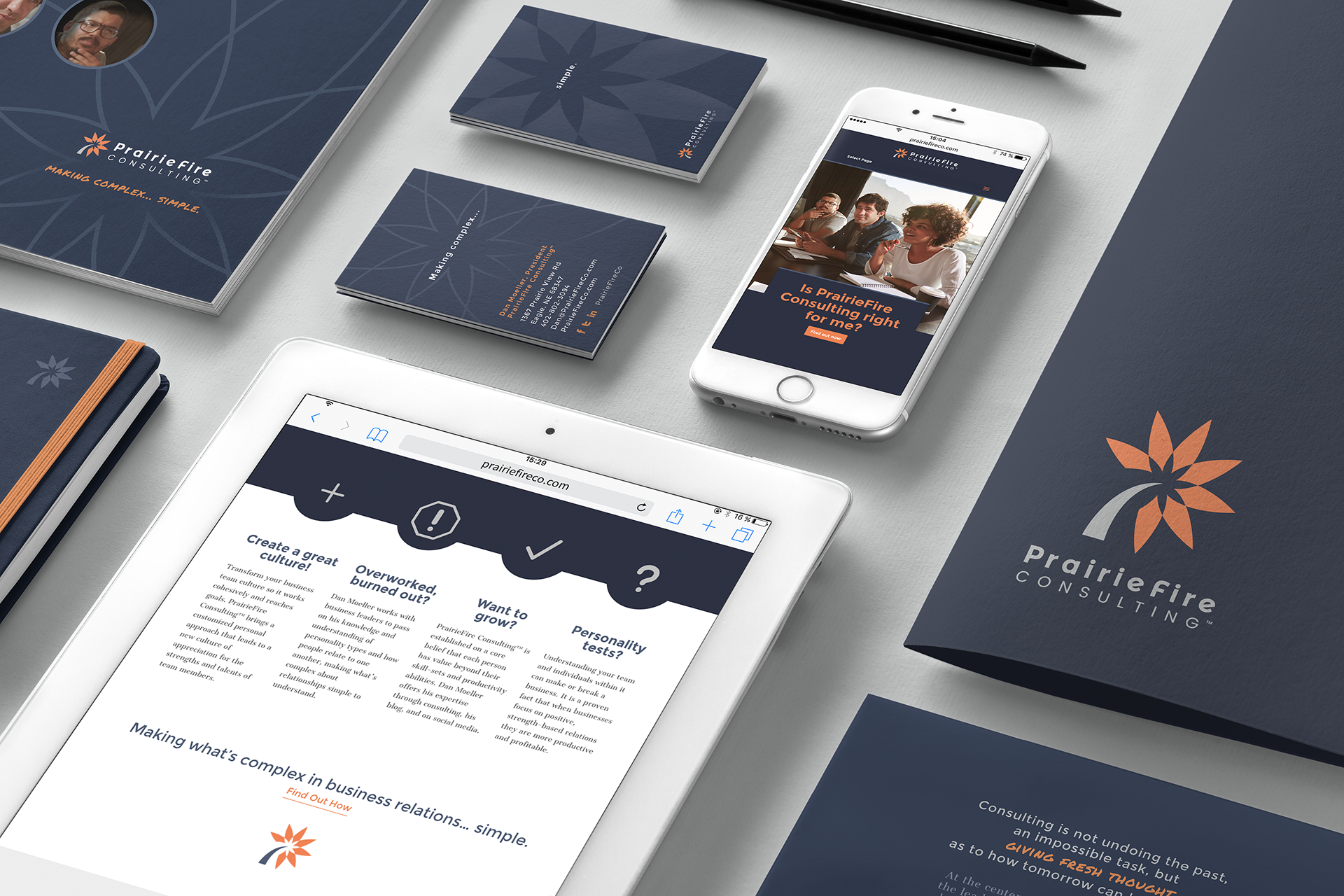 Case Study:
PrairieFire Consulting Brand + Identity
PrairieFire Consulting's
story is rooted in its core mission
to provide avenues for startups, businesses, and individuals to learn and grow interpersonally and improve their business communication and business.
Their
identity targets professional business people
who are frustrated in their working environments for various reasons, want to create a new and unique office culture, and who are interested in growing towards these goals. 
With this in mind, the
business brand connects their audience with a welcoming and personable organization
focused on simple, clear, and caring instruction about business relations in a positive environment. 
PrairieFire's
style reaches out to millennials and startups
, especially, with their fresh and neat, yet professional designs.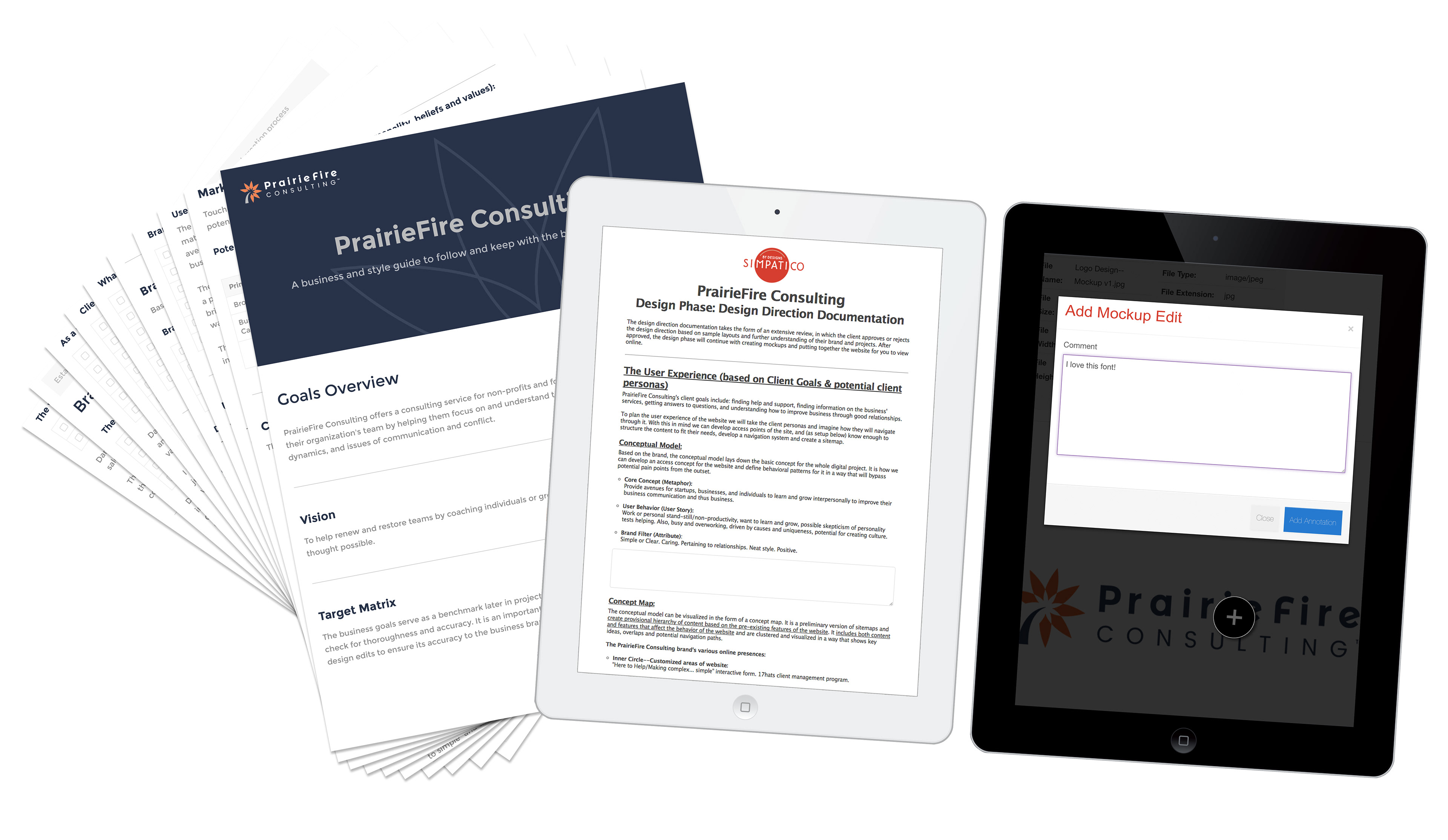 Mission
To better understand PrairieFire Consulting's core mission, we discussed their goals, target groups, context and background, competition, requirements, timeline, and project deliverable details. From this information we put together a communication and brand strategy and design direction for their business.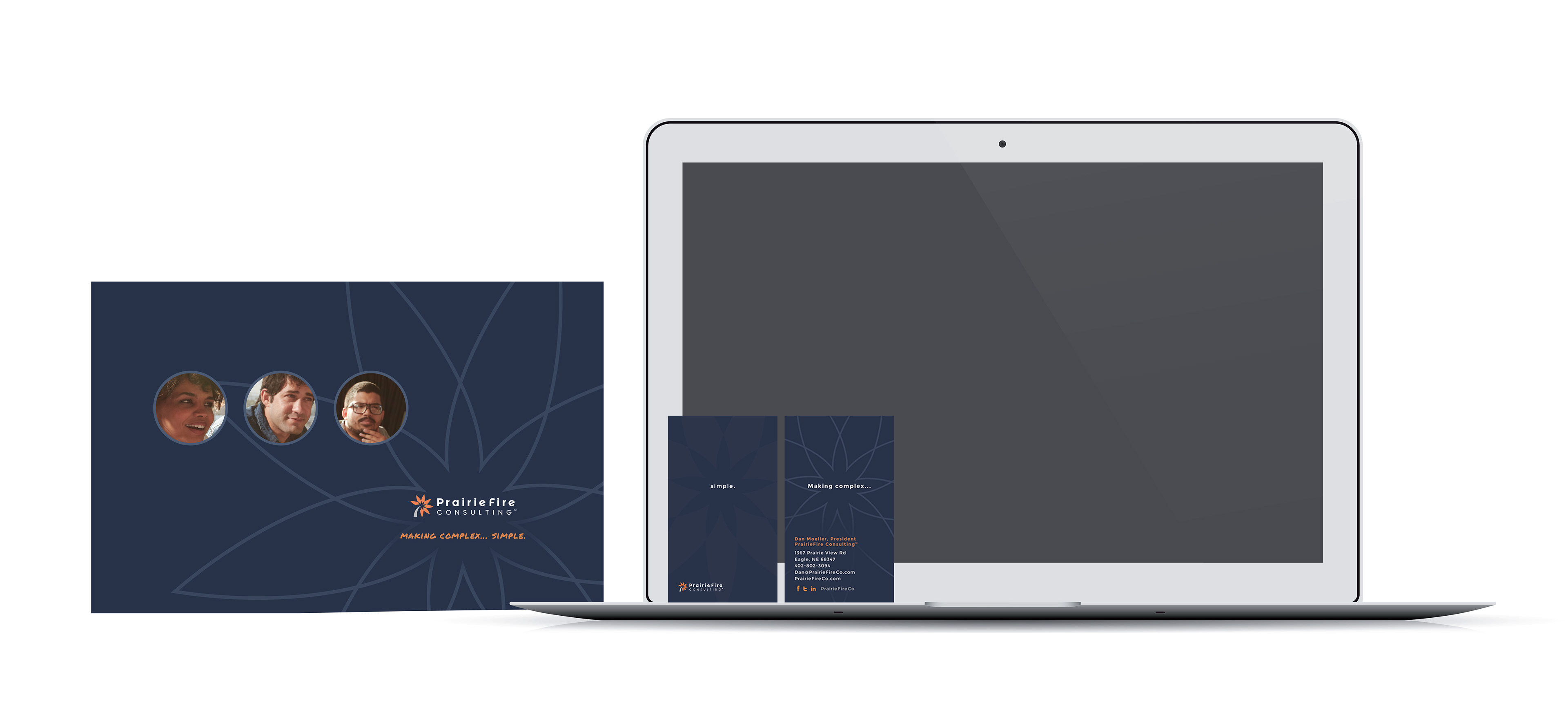 Style
By getting to know PrairieFire's mission and goals along with their target audience, the style of the business is established. The bridging of these two groups (PrairieFire and Potential Clients) is essential for the business to announce their services and the potential clients to reach out in interest.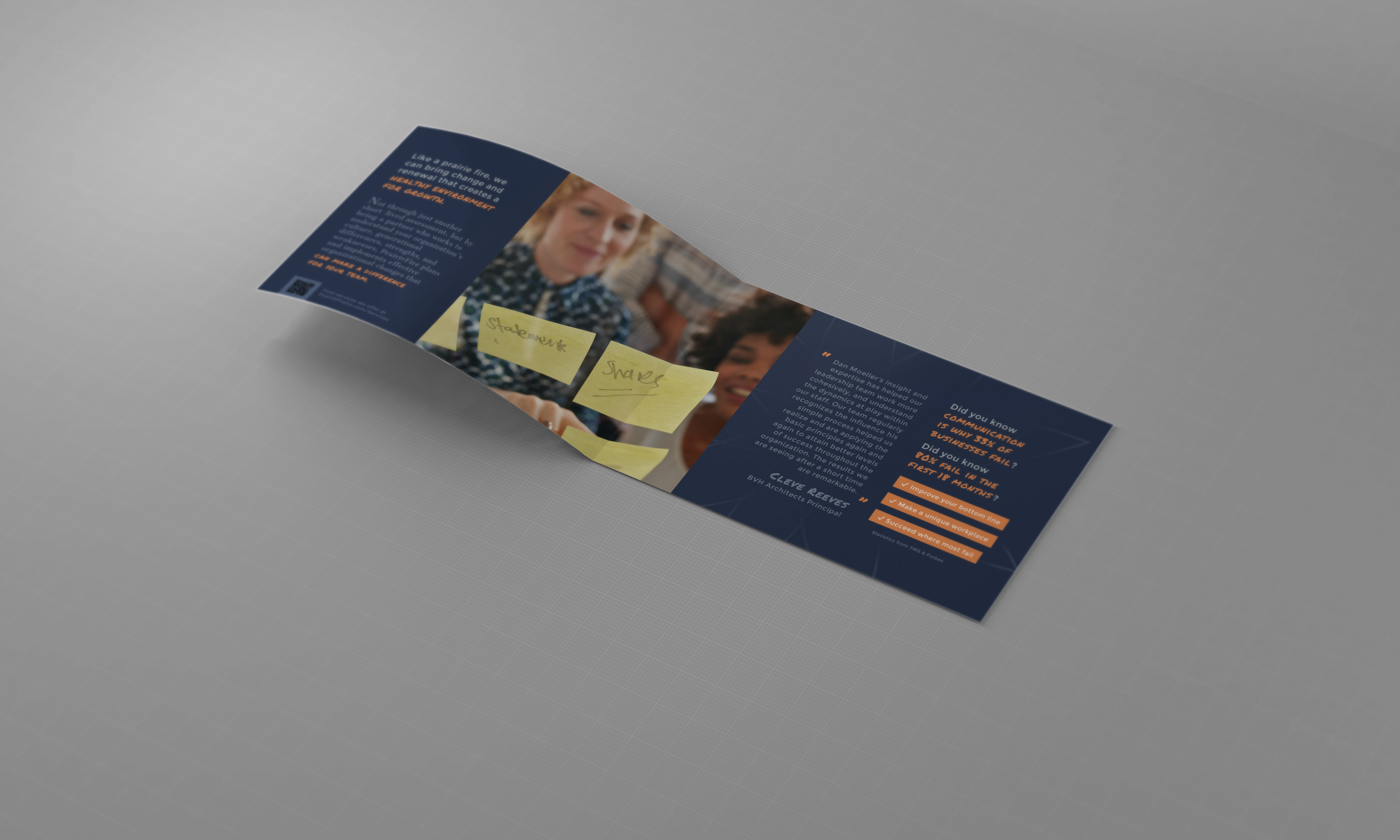 Identity
The focus of PrairieFire's identity is on a user-centered design process. This ensures their audience connects with their services. It is marketing to a potential client's desire for the service within the messaging, advertising, and style of the business.

Brand
Combining the strategy and design direction with the user-centered design process, PrairieFire Consulting's brand is setup to catch the eye of it's target audience, speak to them in a personal and professional way, and connect their needs with the business' services. These interactions brand the company in the best positive light.
"Simpatico by Designs did a fantastic job creating a brand for my company. She listens and thinks through what is really needed for the project. Give Simpatico by Designs a try!"